NAME
Little Quirks
WHAT DO YOU DO?
Two band members are in high school Yr 8 and Yr 1 1 and one band member is studying to be an art teacher.
FAVOURITE BAND?
My favourite bands are 'The Lumineers' and 'Mumford and Sons'
FAVOURITE SONG?
Sleeping on the floor by The Lumineers
FAVOURITE FEMALE ARTIST AND WHY?
My current favourite female artists are 'First Aid Kit' and 'Florence and the Machine' but my favourite classic artists are 'Stevie Nicks' and 'Dolores O'Riordan'. These artists are all very inspirational and each have their own individual sounds.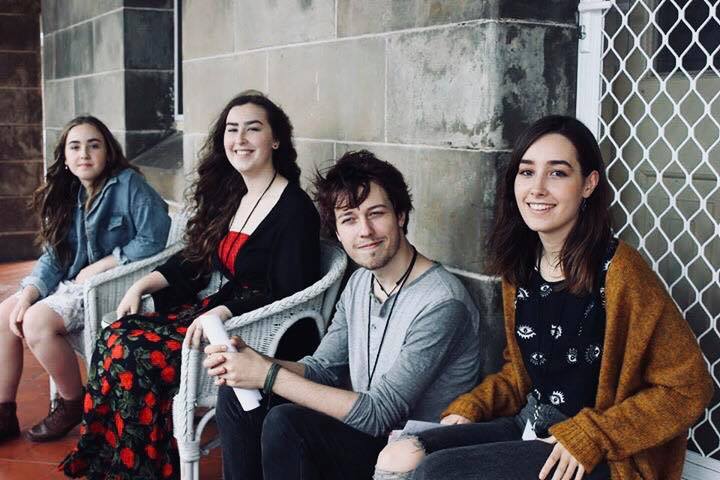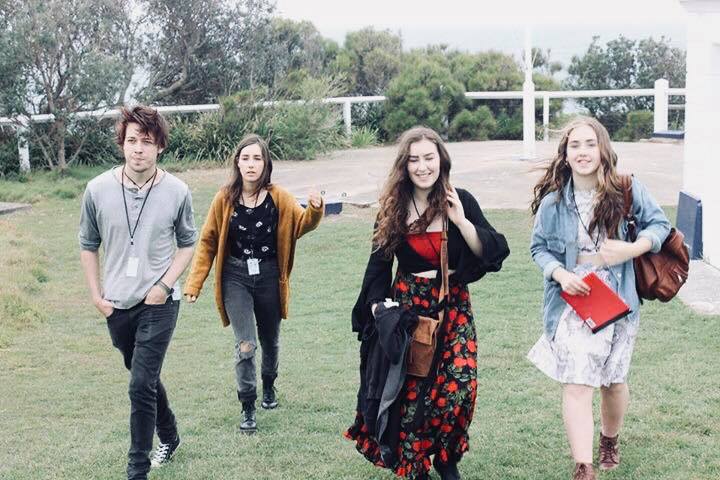 WHERE DO YOU WANT TO GO NEXT?
As we are still very young and just starting out, there is so many things we plan to do next. I hope to continue to write and to get our original music out there as well as playing more festivals and hopefully even touring in the future!
DO YOU HAVE RITUALS? WOULD YOU SHARE ONE WITH US?
Haha! We are quite superstitious and often use little rituals to give us good luck before gigs! A lot of these are hard to explain... (on a side note, our drummer makes us take photos of her skittles when she gets three colours in a row otherwise we all get bad luck)
DO YOU HAVE A GIRL GANG? WHY DO YOU LOVE THEM?
My girl gang would definitely be my band Little Quirks! We are always having fun and playing music together. They are always motivating me to continue writing music and to keep a fun, light-hearted approach to our music. They are both very talented, awesome women who I couldn't be on stage without! I couldn't ask for a better girl gang!
WHAT MAKES A WOMAN ELECTRIC?
An electric woman is someone who is strong, independent and compassionate. Someone who knows themselves and doesn't let gender stereotypes or expectations interfere with any aspect of their life. A woman who is an individual, who doesn't follow trends and always stays true to herself.
WHAT MAKES YOU WANT TO GIVE UP? HOW DO YOU BOUNCE BACK?
It can be very easy to give up when things becoming overwhelming. School, work and just being busy overall. I think it's so important to know yourself and to find your own way of bouncing back when things can seem impossible. For me, my way of coping is just to take time and do things I love and feel safe with. It's a great thing to learn about yourself and in the long run, make you a stronger person. This is why it has been so awesome to play in a band and we all support each other through everything.
Little Quirks are playing the Electric Lady stage at Mountain Sounds Festival, grab your tickets here and like them on Facebook and follow them on Instagram here. Listen to them on Spotify and Apple Music.